Am I the only one who finds the Google Play Store to be a cliche platform that lacks in several aspects concerning mobile software while it does have its perks as the default Android app store? I don't mean to hate on the billion-dollar app store business. Still, despite having billions of applications, it tends to discriminate against third-party applications.
Due to its regional restrictions and terms and conditions, it has fallen short of many essential tools developers and other users crave, giving rise to many alternatives worthy of the competition. I couldn't be more grateful to the open-source system of Android that allows us to access these "rogue" applications from various third-party app stores reviewed in this guide.
Learn more here!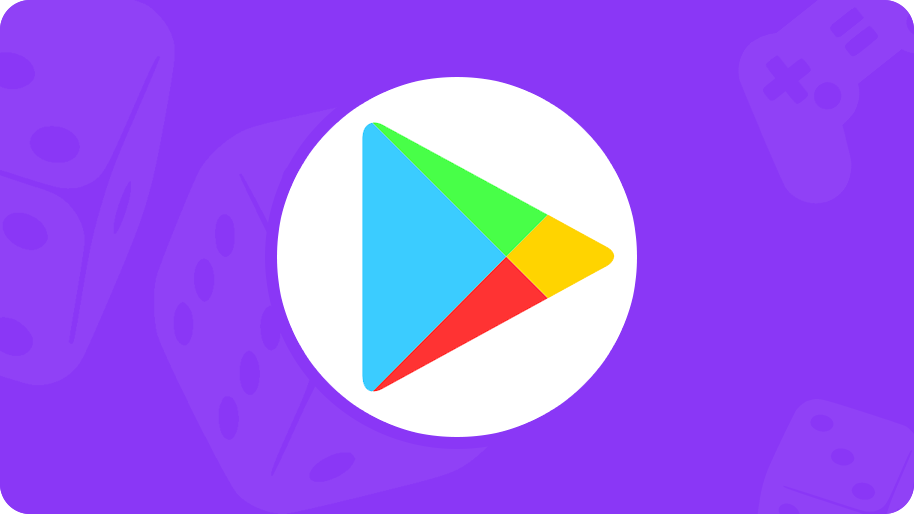 What Is Google Play Store?
Unless you're an iOS user who's never used an Android device before, you don't need an introduction to this platform. However, due to the nature of this topic, the Google Play Store is a digital Android marketplace developed and operated by Google. Like the app store on your iOS, you can download free software, buy premium apps, and install useful tools onto your Android device. You can find anything and everything on this platform, from mobile games, simulators, and editing software to books, sports, and entertainment applications.
So, why do you need an alternative if you can find all these apps on the Google Play Store? Simple! Therefore, millions of useful applications don't meet the app store's terms and conditions and are labelled "third-party applications." As a result, these apps are left out of the platform, and Google services try to convince users of the risk involved. Nevertheless, many Google Play Store alternatives assess the risk of this software and tools and provide safe versions to users for free.
The Best Alternatives for Google Play Store for Android Devices
What criteria are used to determine whether or not an app store is a worthy alternative to the Google Play Store? Well, apart from the basic purpose of providing similar apps and tools to users, these platforms should have extra features that reduce the monopoly created by Play Store on Android devices. For example, third-party app stores that don't require users to log in to download files can be considered a better alternative. Similarly, these app stores should be compatible with most Android streaming devices like the Fire Stick and various Android TVs.
Let's take a look at some of the best Google Play Store alternatives that have made our list today: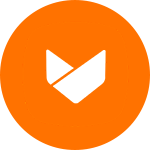 If you're looking for a Play Store alternative that measures up to the original platform while offering an unmatched experience, Aptoide is right for you. This open-source app store is an independent platform that gives users management control over their stores. Therefore, you can freely upload your developed applications for other users to download and discover something new from everyone else. To put it simply, Aptoide is an app store for the people and by the people because the probability of finding a missing app on the Play Store using this platform is extremely high.
The platform offers over a million applications for download, each of which has been carefully scanned for viruses and made available to the public. Aptoide's main goal is to offer users an alternative option for accessing Android APKs in today's monopolized market by providing proper functioning applications for all.
Features
Download apps without signing in using your Google account
Discover new apps that are unavailable in other app stores
Access different versions of a specific application
Rate and review apps on the platform
Create and upload your apps onto the platform for the community
Follow various developers or stores privately
Create and customize your store
2. Tutuapp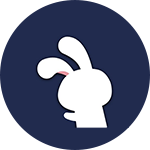 One of the most significant reasons this third-party app store is popular is its compatibility with Android and iOS devices. Yes, you read that right! While our main focus lies on Play Store alternatives for Android devices, we cannot fail to mention such a unique feature that works well with both mobile operating systems despite being an unofficial application. In addition, this platform offers thousands of games and software APKs for free, like the Google app store option.
Tutuapp reduces the large footprint created by Google Play Services, which keeps growing, making it impossible for users with low storage devices to keep up with the current software trends. The app store uses fewer system resources and even scans every tool on its platform for viruses to ensure that users can only access safe files. Similarly, unlike Play Store, which requires an account to download its content, this platform values user privacy and lets you download your favorite content without logging in.
Features
Free apps to download from Android's Play Store and the iOS App Store
In-app download manager to help monitor the state of your downloads
Regular updates for various apps
Simple interface that's easy to use and navigate
It doesn't require an account to download APK files
Fast file error corrections or fixes
It supports multiple simultaneous downloads, unlike on Google Play Store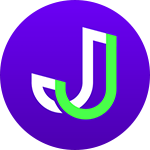 Virtual incentives and a unique user interface are among the most sought-after features that describe this fantastic Play Store alternative. JoJoy is a free third-party app store offering users famous software and tools for their Android devices. But that's not just the best part, but it's not just the best. JoJoy gives free access to premium applications without any underlying terms and conditions.
Users can also access modified software on this platform, including unlocked premium applications and the pro versions of most apps that make you pay to upgrade to their VIP package. In addition, several categories of APKs are explored, and each file on the interface is free from malware and viruses.
Features
Accurate gaming record for your downloaded games on the platform
No advertisements
Download paid apps for free
Multiple categories
Upload and wish for various mods
Become a JoJoy reviewer
No registration required
Edit and customize your profile
File management through an internal library
4. HappyMod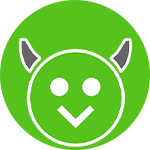 You can find happiness anywhere, and HappyMod's 100% working mods will leave you grinning with every download. The platform offers some of the best mods online, tested and reviewed by editors and users worldwide. What's more, you get super-fast downloads whose progress you can pause and resume at will, unlike most app stores. Each download on the platform is safe because all files have been scanned for viruses ensuring that nothing will harm your device.
The HappyMod community is another reason this platform should be among your top Play Store alternatives. Instead of simply providing working mods, HappyMod also creates an interactive community where people come together to share their experiences with the many apps available. There are many categories to explore on HappyMod, with all free and paid apps from the Play Store accessible at no charge.
Features
Interactive HappyMod community
Safe and secure downloads
Multi-lingual support
Downloads management
Older app versions are available for device compatibility
Fast download speeds
Upload your APK and Mods
Request Mods
Accommodated feedback
No login required
Organized categories
Mod parameters
Help translate the interface to your native language.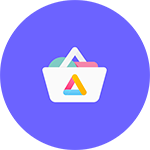 Aurora sounds elegant, and the platform doesn't fall short of such qualities. This third-party Android app store is similar to the familiar Google Play Store, with exceptions on various features like its better download management. It also doesn't require a registered account to access its catalog's many apps and games. What's more, unlike the Play Store, you can find older game versions on TapTap as long as you hold the version code. Finally, download and install APKs free with the Aurora Store on your Android device.
Features
Download APKs for free
Intuitive download management
Older versions of an APK are available
No registration required
Anti-features
Aurora open-source software
Anti-tracking of data
Safe downloads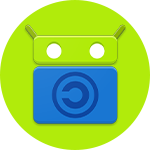 F-Droid is an exquisite platform that serves users free and open-source software just like Google Play Store but with an extra kick. You can browse, download, and install apps from the website or app store without creating an account or using your Google account to log in. Similarly, the app store aims to prevent the overcrowding of ads on its platform, a notorious issue facing the Play Store and user tracking activities.
Clients can also find the source code for the platform's applications, allowing them to create their own application repository.
Features
No registration required
Regular updates
Anti-features
Free and open-source software
Share apps with friends
Large organized catalog of software
Free and fast downloads
Safe downloads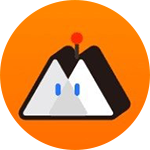 If you're a regular with modified apps, you've probably come across Moddroid in your search results for various mods. This platform combines simplicity in its interface with a massive library of apps to provide users with 100% working mods tested and recommended by users every day. In addition, all the paid apps on Play Store are free of charge on Moddroid with unlocked premium features and unlimited access.
Features
Pause and resume your download progress
It doesn't require an account to download content
Perfectly functioning mods, each with its ratings
Multi-language support
Super fast download speeds
Download manager
Safe mod downloads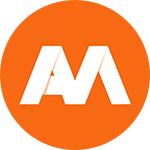 Did you know that there are several types of application file bundles and not just the common APK files you're used to? There are also .apks, .apkm, and .xapk which can all be found on APKMirror. This platform serves as a mirror to the GooglePlay Store as it provides similar applications along with third-party software for Android devices.
You can browse through thousands of applications on this website and even discover something new without creating an account for access. Download speeds are moderate to high, giving you an impressive user experience similar to the Play Store, if not better.
Features
Fast download speeds
Multiple app bundles
No registration required
Ads included
Multiple app categories
Safe downloads
Split APKs
Simple UI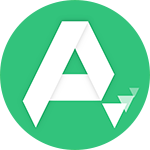 Here's another alternative that always has a spot in Google's search engine results whenever I search for an app. APKPure is one of the best platforms from which you can download open-source android applications and games for your device. In addition, you can find more unrestricted or discontinued applications on this database because the files, unlike Play Store, aren't vetted.
Do you know the locked games that aren't available in your country or region? Yes, these unavailable games are now accessible on APKPure. You can also pre-register various software for easy access once they're released.
One of the fascinating qualities of this platform is the on-point updates regularly uploaded to ensure users get the latest version of their apps. You can also find older versions of an app that help curve the compatibility margin for various devices.
While Google might claim to be the safest application platform in general, which is quite true, you still won't find any files on APKPure infected with viruses or other malware. All files are scanned for safety regulations and availed to the user for free. This platform is a globally recognized icon for finding third-party application sources online.
Features
Download apps locked out of your region/country
Free downloads for all software
Super-fast downloads
Virus/bug fixing during downloads
Regular updates for all files
Elegant design that's simple to use
No account is required to download files
App optimization for low-end devices
A large catalog of applications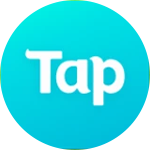 The Android gaming platform has grown significantly into a massive community of developers, gamers, and reviewers, each working tirelessly to ensure everyone enjoys the content. TapTap is a platform or gaming community from which you can access these Android games for free. Developers can also upload their apps onto the platform creating multiple versions of a single game to entertain the user. You'll find various games under different genres with the top options labelled "Editors Choice," just like in the Play Store.
You can play games on this site and get access to game-related news and join various discussions and forums with other community members.
Features
Upload your game
Different versions of games
An active TapTap community
Engaging game reviews
Multiple genres
Safe downloads
Multi-language support
Game-related news
Final Words
These platforms should help you find the best solution to your third-party application problems. Every option on this specially curated list has been tested and reviewed honestly to give you the best Play Store alternatives that can help you find any software you need without spending a dime. There are many other alternatives online that you can look up other than those provided here to help you find the best version of what your Android device needs.